The RTP is one of the most important elements for any slot game, so if you're interested in Mega Fortune, it only makes sense to want to know the Mega Fortune RTP. If you want more general information about the game, the symbols, the other graphic features, as well as how to play this game, check our Mega Fortune review. The game is available on Secret Slots, so if it looks appealing to you and you are happy with the Mega Fortune RTP, you can register right now, claim our bonus, then make a deposit and play Mega Fortune.
Players usually discuss the Mega Fortune progressive jackpot which often is the highest available jackpot in general and that's not surprising considering that this game turned more than few players into millionaires. Compared to other progressive jackpot games, the Mega Fortune RTP is quite high, in fact, it can even be compared to non-progressive games. Bearing all this in mind it is hardly surprising that Mega Fortune is one of the most popular slots.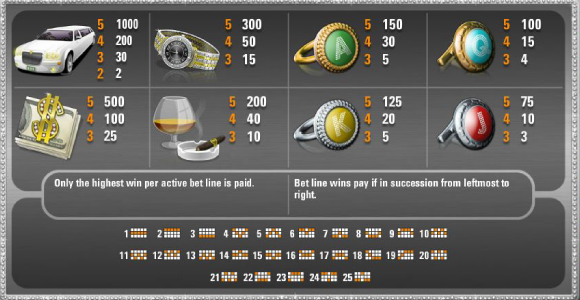 What Is RTP
The RTP is short for return to player and it reflects the amount of funds that players get in return, from the total amount of wagers. It is expressed as a percentage, so if the RTP for a particular game is 95%, it means that about £95 of every £100 will be returned as winnings. But, the RTP is a general calculation, it doesn't apply to every particular case, it is an average.
In other words, if you wager £100 on a game with an RTP of 95.50%, it doesn't mean that you will end your session with £95.50. It can be a lot more, or a lot less than that, or can be something in the general area. Statistically, the chances of hitting the exact RTP percentage in one session are very low.
That doesn't mean that the RTP isn't important, it just means that it doesn't have such a direct impact on your spins. Still, statistically speaking, you have more chances of hitting a jackpot on a game with a higher RTP, than on a game with a lower percentage, and we know that statistics is exact.
Mega Fortune RTP
The Mega Fortune RTP is set at 96.40%, which is a pretty high rate, considering that most games feature an RTP of about 95%, i.e. 95% is the average. Again, as we said above, it doesn't mean that out of every £100 that has been wagered, £96.40 would be returned. The lower the wagered amount and fewer spins you play the less likely it is to match the set RTP percentage.
You shouldn't be obsessed about the RTP, but it is an important factor and the only objectively available figure that could help you distinguish one game from another and decide which one is more favourable for you.
Online slots generally offer higher RTP compared to land-based slots where the RTP often is below 90%. That's one of the reasons why so many players prefer online slots to land-based games.
Slot Details
Software

Paylines

Reels

Min Coins Per Line

Max Coins Per Line

Jackpot

RTP

Free Spins